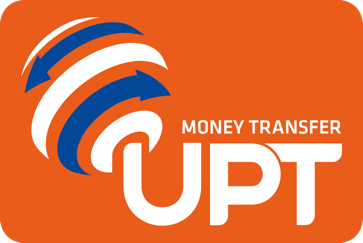 UPT
Uncostly Payment Transfer
This exclusive cooperation between GMT and UPT enables us to provide our customers with quick and efficient transfers of funds to Turkey, at an especially cost-effective price.
'Uncostly Payment Transfer' was established in 2010 and is one of the pioneers of international money transfer services in Turkey.
UPT is the first company in Turkey to provide its customers with transfers to a bank account, cash deposit and cash collection all over the world.
UPT has over 400,000 service points in almost 200 countries in all five continents.
The company declares itself as a new generation of a company in Turkey, with a system that emphasizes solutions for customers that transmit and receive the money.
Today UPT is a subsidiary of Aktif Bank, the largest investment bank in Turkey.
In 2012, the company won a creative award at the prestigious World Innovation Innovation 2012 Awards. And the first prize of Payment Systems Magazine (PSM) 2011 Awards in 2011.
Of the 500 companies that provide financial services in Turkey, UPT ranks 173rd, and fourth among Turkish banks.