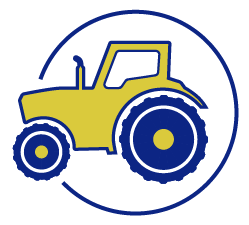 GMT in the field
As a company that provides financial services to all sectors in Israel, we always seek to expand and offer solutions to all the different shares of the market.
For years, remittances could only be performed by physically attending one of our agents' businesses. However, we understand that this is not as easy as it seems for some of our clients, and so, we decided that we will take our business to them.
The agricultural sector in Israel is one of the largest employers of foreign workers.
Most of them live in small towns and kibbutzim near their workplace, and they are not always able to get to the city to transfer the money to their families abroad.
To address this issue, we've created "GMT in the field". It's a branch of ours that comes directly to the farms and saves time and money for both the workers and the farmer that employs them.
GMT's field department has 8 agents who work in different geographical areas of Israel and come directly to the workplace of foreign workers.
The agents provide quick service, low commission rates, and fare exchange rates.
If you owe a business in the agricultural sector and would be interested in this service, please feel free to contact us.
We would be happy to provide you and your workers with simple, easy-to-use, quick and efficient overseas remittance services.