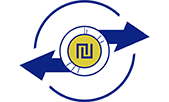 Cash Now for Businesses
A fast, easy & legal for receiving cash payments from your customers.
The New Cash Limitation Law came in to effect on January 1st, 2019.
The law states that receiving a cash payment from a customer, in an amount exceeding 11,000NIS, constitutes a criminal offense.
As a result of the law, many businesses, self-employed persons and limited companies are prevented from receiving cash directly from their customers.
GMT is one of Israel's largest money transfer companies and was founded in 2001. GMT is recognized as a financial institution and operates under the license of the Ministry of Finance and in accordance with the directives of the Ministry of Justice, the Israel Money Laundering and Terror Financing Prohibition Authority and the Capital Market, Insurance and Savings Authority.
If you are a business owner Cash Now will provide with you a fast, easy & legal solution. GMT's Cash Now allows your customers to legally deposit cash for a purchase or service received from your business.
Cash deposit can also be made in amounts greater than 11,000NIS.
The deposit can be made from any of our 250 of branches spread throughout the country, from Kiryat Shmona to Eilat.
We will identify the customer, receive the cash deposit for you, and immediately notify you of the transaction.
You will receive the funds directly to your bank account.
How simple is it?
Sign up for Cash Now as a business owner.
Ask customers wishing to pay you in cash – to deposit at a GMT branch.
A detailed notice will be sent to you immediately after the deposit was made by the customer.
The money will be credited to your account within 2 business days.
The deposit fee will be paid by the customer, not to you.
You can download the Cash Now for Businesses registration form right here.
Any other questions?
Customer service is available for any question by phone, Whatsapp, chat or on our Facebook page.