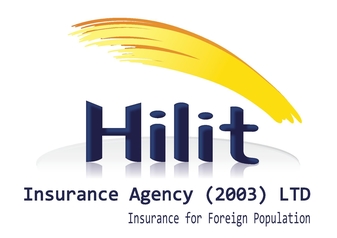 Hilit Insurance
GMT just got a brand new and unique service – payment for medical insurance of foreign workers.
This service is the product of a cooperative effort between Hilit Insurance and GMT, which allows clients to pay in cash for their medical insurance through agents of GMT.
Hilit Insurance Agency (2003) Ltd has been a leader in the field of medical insurance for foreign populations since 1998.
The insurance agency specializes in providing insurance to foreign workers, and works cooperatively with all insurance companies that operate in this sector.
Constant improvement, ease-of-use, and accessible and user-friendly technological services are the company's key principles.
The reputation and the fame that they had built over the years have much significance to the agency in terms of honesty, availability, and professional loyalty towards each customer. These values, deeply rooted within the ethic of the agency's staff, will ensure that you get the best insurance possible, as well as the best guidance along each step of the way.
The partnership between GMT and Hilit Insurance is another step in completing the complementary set of services we offer our clients.